Eagle Beach State Recreation Area
Eagles, Sea Birds, and Tidal Marine Life Abound
Eagle Beach, around Juneau's mile 27 marker, offers an astounding dynamic environment that can be found few places on earth. With average tides of 16 feet of change, these tidal flats hold many morsels of food for all manner of wild life, especially the bald eagles for which the beach is named. Beach goers of the human variety often wade out in their tufs to find clams, sea peaches, crabs, and many other delights. Low tide opens up around a quarter mile out to the waters edge, but be ware of your way back because the tide creeps in quickly, quietly, and in odd ways. If you aren't careful, you may just end up swimming back!
Beach combing, painting, photography, and picnics are some of the popular activities of Eagle beach although people also kayak, stand up paddle board, and swim, the water can be quite cold and there isn't an easy place to launch. At high tide there is significantly less beach and the birds tend to retreat into the trees along the waters edge, but there is a 1.5 mile loop above the high tide line that winds along Eagle River and across the beach between sand and beach grasses.
The access trail connects with the Yankee Basin and Eagle Glacier trails which offer an exceptional diversity of scene from old growth forest, muskeg, wetlands, river systems, glacial moraine, tidal flats, and many other micro systems. Eagle Beach State Park covers 570 acres including Boy Scout Beach and includes several cabins and a small campground so you can wake up to the sound of eagles picking their way through the tide. The best season for eagles and bears is late June to early August when the salmon start coming up the river.
There are three entrances to Eagle Beach that are all right off of Glacier Highway between mile 26 and mile 27 north of Juneau's downtown and the Mendenhall Valley. The turnoffs are all on the left side if you are driving north on the road. The first turn off you will come to is the camping and cabins turnoff, the second is the picnic area, and the last is the northernmost access to the beach.
Looking for a guided tour? We have multiple to choose from.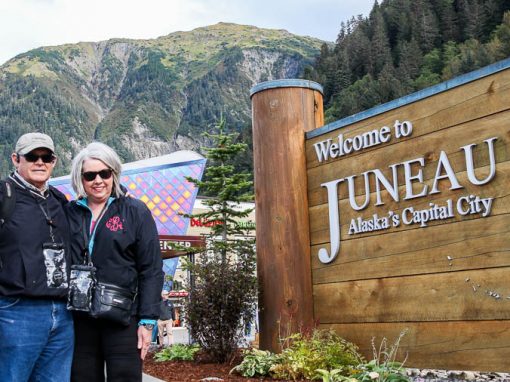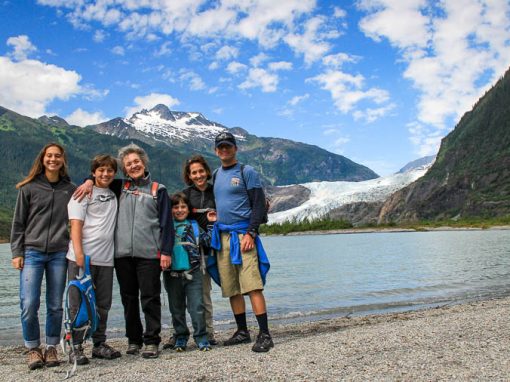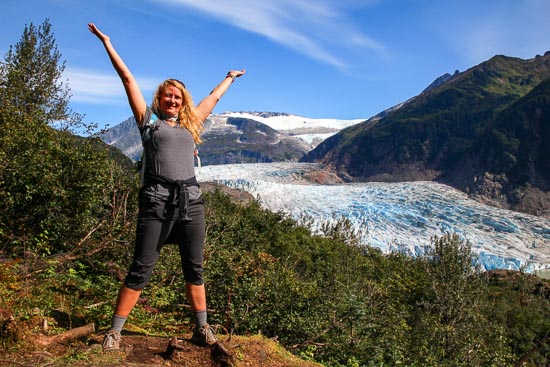 [/db_pb_fullwidth_portfolio]