Moraine Ecology Trail
Juneau?s Best Salmon Viewing
The Moraine Ecology trail is a short mile long trail that offers beautiful views of the Mendenhall lake and glacier. The easiest access is from the Mendenhall Glacier Visitor Center parking lot where a series of boardwalk platforms lead from the Steep Creek viewing area onto the gravel trail. There are many little cut-offs and spur trails, but please try to stay on the main path as the area is very delicate, especially the black crust along the silty moraine.
Since the area has not been out from under the ice for very long, these ecosystems are incredibly susceptible to foot traffic.There are many areas where moss has been beaten down and the microbial black soil has been destroyed. These plants are hardy but none are strong enough to hold up to the heavy traffic this trail sees.
This area has a rich diversity of mossy forest floor, new growth forest, sandy flats, kettle ponds, and lake front. There is abundant wildlife around every corner. In the spring many songbirds and migratory flocks pass through this nesting area to make use of the protected ponds. Great blue herons, loons, and ducks can often be found in the water along the trail. A beaver lodge and several dams are located in the streams. Due to the silty soil by the lake, this trail can also be a great one to find alpine plants even at this low elevation.
Probably the major attraction of this trail is the sockeye salmon spawning in late July and early August. However, it is important to note that only the view platforms that cross Steep Creek are open during this time. The Mendenhall Recreation area closes off this path in order to leave the black bears that feed in this area a safe haven from the thousands of people that pour into this area during that time. The platforms are a great place to see salmon, bears, and porcupines. With the bears, it is only a matter of time, the longer you wait the more likely you are to see them as they pass through regularly during the day.
Many signs of the glacial activity in this area are very clear for those with an interest in geology. The medial moraines, river bed, and kettle ponds leave a healthy trail of breadcrumbs for trail users to follow.
There are three main trails that connect to the Moraine Ecology Trail which are the North Shore trail that runs along Mendenhall Lake, Old River Trail which connects with the Dredge Lakes trail system, and the Bus Parking trail.
Looking for a guided tour? We have multiple to choose from.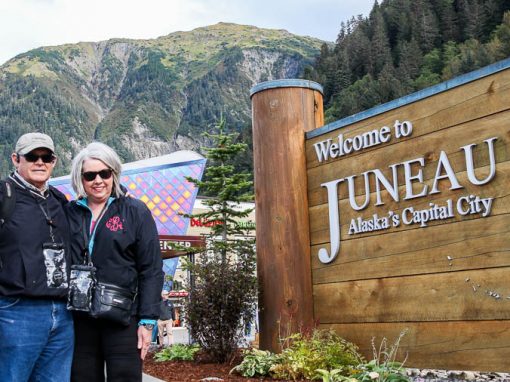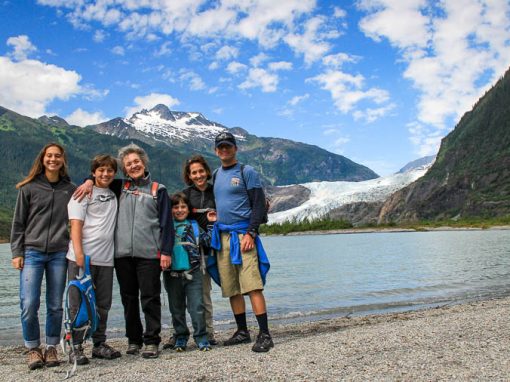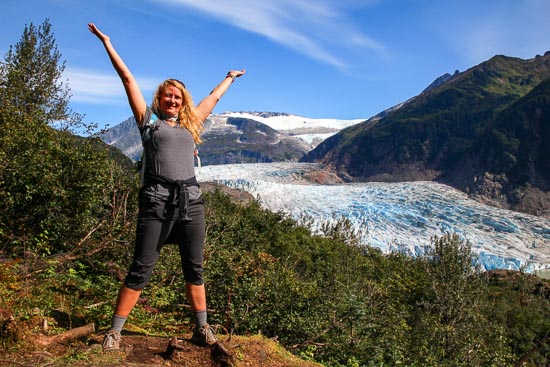 [/db_pb_fullwidth_portfolio]