Mount Bradley (Jumbo)
Douglas Island's Crown Jewel
Pros: Offers many of the best views of Juneau that most visitors never get to see.
Cons: Steep and rough trail.
Difficulty: Intense
Distance: 2.5 mi. (one-way)
Elevation Gain: 3,337 ft.
Trail Type: There-and-back
Congestion: Light
Trail: Infrequently maintained
Parking: Limited ? Street
Camping: Tent
W
hile Mount Bradley, more commonly referred to as Mount Jumbo by locals, stands out from anywhere downtown, this trail takes a little bit of determination to find. It is sandwiched between two houses on the 300 block of 5th street in South Douglas. It starts out with an open forest, beautiful bridges, stairs, and boards across streams and muskegs before turning straight up the ridge line. Often intensely rooted and thick mud, the trail makes a quick elevation gain of 3,337 feet over the course of 2.5 miles making it one of the faster, but more intensive trails around.
The work you put into this trail is what you get out of it. Rain, shine, or foggy, this trail has some of the most spectacular views to offer, but it will let you know just where your physical conditioning is at. Push through the burn of this trail to make all others in Juneau seem like a walk in Cope Park (park near Downtown Juneau). There are others with more roots, and some that are steeper, but none that have both in abundance. At the top there are plenty of views to enjoy, rock outcroppings to play on, and places to camp should you want to wake up to a magnificent sunrise. Watch your step, keep your head clear and move up in the world.
A popular portal for deer and grouse hunters, the trail receives a lot of mixed traffic from picnickers to hang gliders to skiers who will probably all agree that this peak is a hard one to avoid the desire of being on the crown jewel of Douglas island. As you break out of the tree line, the ridge winds up with a stunning view of the face before looping around and up to the peak. Especially, stunning for sunrise or sunset, just be sure you are ready to hike in the dark as the forest gets dark long before the sun sets.
Looking for a guided tour? We have multiple to choose from.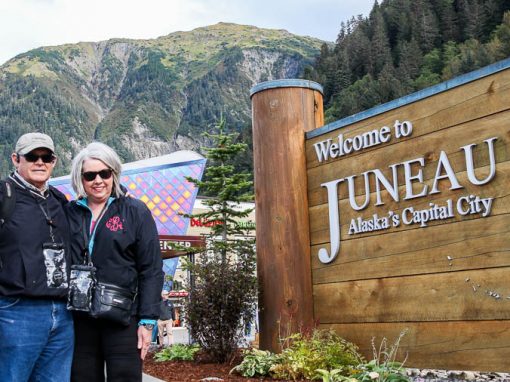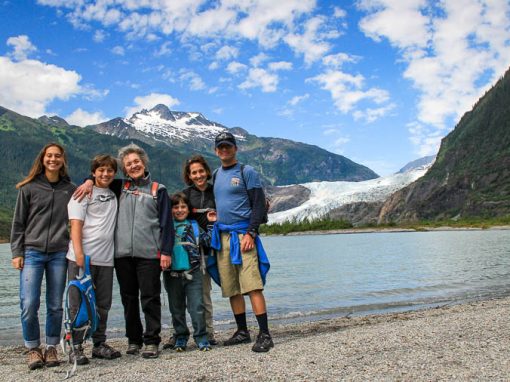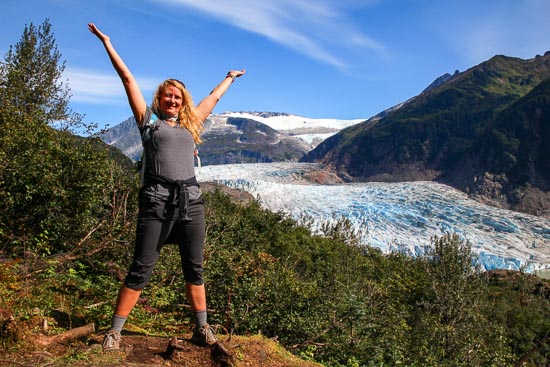 [/db_pb_fullwidth_portfolio]