Mt. Roberts Trail
Juneau's Most Popular Summit
M
ost noted for ease of access due to the Mt. Roberts tramway run by the Goldbelt corporation during the summer tourism season, this mountain completes the Juneau Ridge Cirque. The trailhead is located just after the trestle bridge on Basin Creek Road. The initial ascent is much more friendly than its cousin across the valley, Mt. Juneau. About two miles up the trail, users will hit the Mountain House which, during the summer, is a nice bathroom stop and water fill up before continuing on. The Nature Center across the way has updated trail and weather information.
From there, this trail is full of false summits. Mt. Roberts proper is about 3 miles of steady rocky incline ending at 3819 feet. The last half mile along Gold Ridge is covered in beautiful alpine grasses and lush low brush when the snow clears is a wonderful place to nap on a warm sunny day. With a beautiful view of the ocean from the west side and a spectacular view of the Silver Bow basin and mountains beyond from the east, Roberts earns a top picnic spot. The trail crosses very little water, making it unusual for Juneau. A bit drier alpine forest than many parts of Juneau making it great for a multitude of flowers mid summer.
The trail splits near the top of Roberts onto the less traveled Juneau Cirque which leads over to Gastineau Peak and continues around where trail users can split off onto a number of other trails including Sheep Creek, Granite Creek, and Mt. Juneau. The full Cirque is 25 miles along cliffs, year round snowpack, and loose rock. There is less of a trail, than a general ridgeline. Take caution when undertaking this area.
Important Cautions
Since Mt. Roberts contains well over 100 miles of Mining tunnels below as the home of the Alaska-Juneau Mine, use extreme caution when leaving the trail. While some air vents to the old mine are marked, many big enough for a person to fit through, are not. Even experienced mountaineers have disappeared in this area.
Looking for a guided tour? We have multiple to choose from.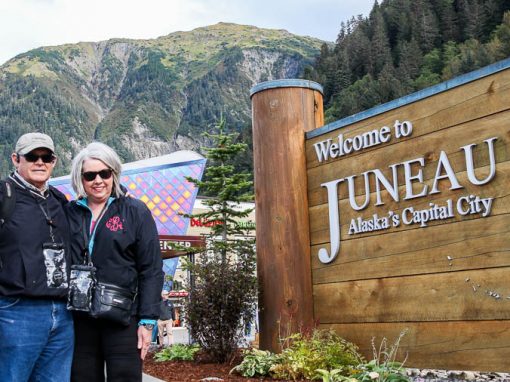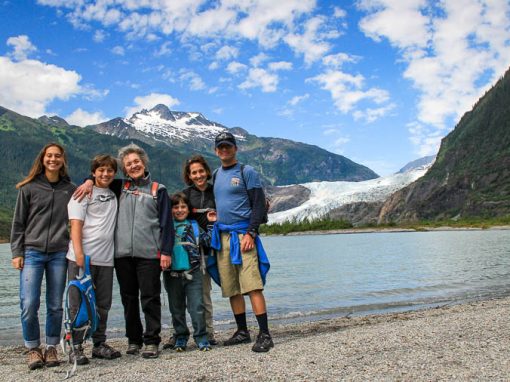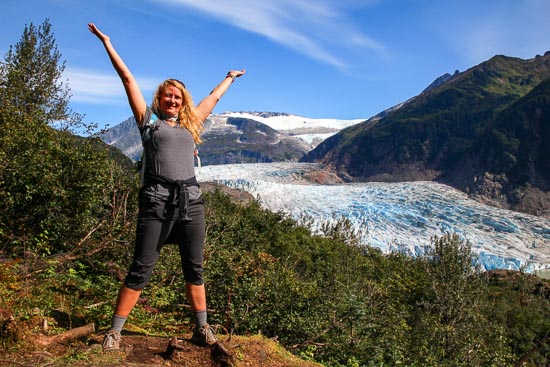 [/db_pb_fullwidth_portfolio]