Herbert Glacier Trail
The Local's Glacier Stroll
Pros: Well-maintained trail making it easy for hiking and biking. Plenty of blueberry picking opportunities.
Cons: No path exists to get across the river closer to the glacier.
Difficulty: Easy
Distance: 9.1 mi. (round-trip)
Elevation Gain: 404 ft.
Trail Type: There-and-back
Congestion: Moderate
Trail: Well-maintained
Parking: Sufficient
Camping: None
D
efinitely the easiest and most versatile of the glacier hikes in Juneau. With a relatively flat grade gravel base the trail lends itself to all skill levels of walkers, bikers, and strollers along with snowshoeing and skiing in the winter months. The trail head, like most, isn?t really marked from the road, but is easy enough to find. It is the pull out parking area after the Herbert river at mile 26. There are 15 spaces with no real overflow area and it can be full up on the weekends.
While camping isn?t allowed, Herbert is a popular Sunday stroll for locals, the four miles of trail winds its way through beautiful older growth forest. A host to many salmon berries, blueberries, and mushrooms throughout the spring summer and fall can keep explorers of all ages entertained while they mosey. The towering devils club and salmon berry bushes welcome you in at the trailhead.
From there the trail takes you along the Herbert river before separating for the middle miles passing by a couple of Juneau?s classic mirror kettle ponds where users can usually find some ducks, kingfishers, frogs, beaver, and the occasional river otter.
Our favorite part of this trail is where you get pinched between the cliff and the river before gaining the view of the Herbert glacier from the flood plane. While there is no easy trail that continues up to gain access to the ice, there are several scrambles and bushwhacking paths to get up to the ice. If the river is low, there is easier access on the far side of the wash from the trail. Or in the winter, ice bridges often form making for an easier, if risky crossing.
Looking for a guided tour? We have multiple to choose from.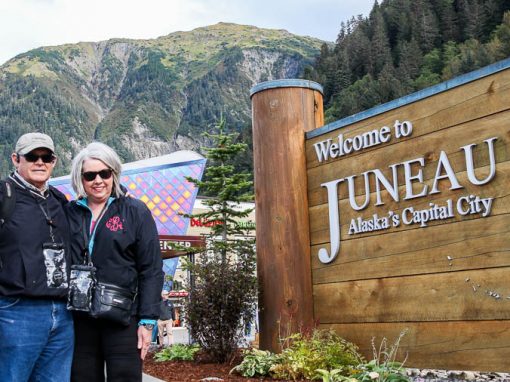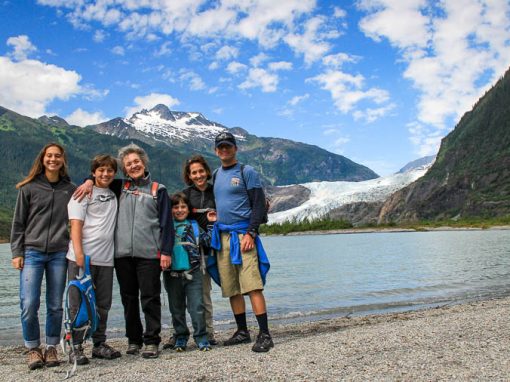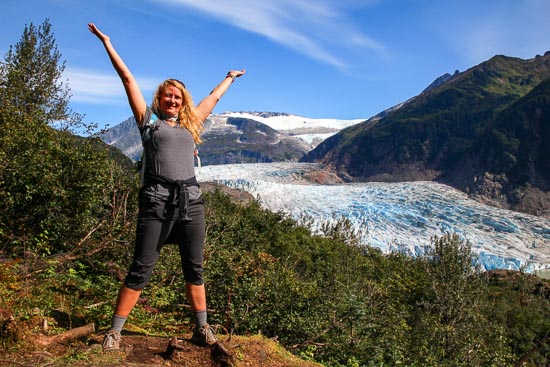 [/db_pb_fullwidth_portfolio]