West Glacier / Mt. McGinnis Trail
Juneau's Gateway to Mendenhall Glacier
Pros: Closest trail to see Mendenhall Glacier from.
Cons: A steep trail with no switchbacks once you start moving towards Mt. McGinnis
Distance: 3 miles to the end of West Glacier. 1.75 mi. to the top of McGinnis. 4.75 miles total (one-way)
Difficulty: Moderate to intense
Elevation Gain: ~1,000 ft to the end of West Glacier. Approximately 3,200 ft. to the top of McGinnis. The peak elevation of Mt. McGinnis sits at 4,228.
Trail Type: There-and-back
Congestion: Light
Trail: West Glacier maintained. McGinnis infrequently maintained.
Parking: Abundant – lot
Camping: Tent on McGinnis only
I
t starts out deceiving. West Glacier trail is a little jaunt through the rain forest on a flat winding trail along Mendenhall Lake with a few teaser glimpses to get you warmed up. Then, before you know it, there are stairs, a 350 meter climb and Mendenhall glacier looks almost like it is going to swallow you up before you turn off the cliffs for the real climb. A 1000 meter ridgeline rock and roll to the top.
The McGinnis trail offers an experience like few others. A little rainforest, a little alpine meadow, and a whole lot of dramatic peaks from the coastal range, Mendenhall glacier, and the ocean out the Chilkat Mountains. Arguably one of the best of the Mendenhall towers. At 4228 feet this peak will put you just about the line of the great ice age.
The coastal mountain ridge brings tough challenges of wet branches, rocks and at times a need for all fours. It can be a wonderful morning run or an all day hike. Especially great for winter over nighters and all day ski laps, just be prepared for frequent avalanches from the cornice buildup. Know your elements. If you do plan on spending the night, you will be in view of those looking for mountain goats and will be visible from just about every point out of the trees.
The trailhead begins with the west glacier trail located off of Montana creek road just past skater?s cabin. The road dead ends in a parking lot. From there the trail goes out along the lake before climbing up over the cliffs overlooking the Mendenhall Glacier. From there the trail will make a sharp turn to the left up the ridge. The trail becomes a little hard to follow, but is well flagged before becoming a clear trail again. Many sections are often covered in snow above tree line until mid July.
This trail offers some of the best berry foraging for highbush blueberries, trailing raspberries, watermelon berries, bunch berries, alpine blueberries for a large part of the summer and late into fall. It earns a top spot for many with two cut offs to reach the Mendenhall glacier and Juneau?s famed ice cave.
Looking for a guided tour? We have multiple to choose from.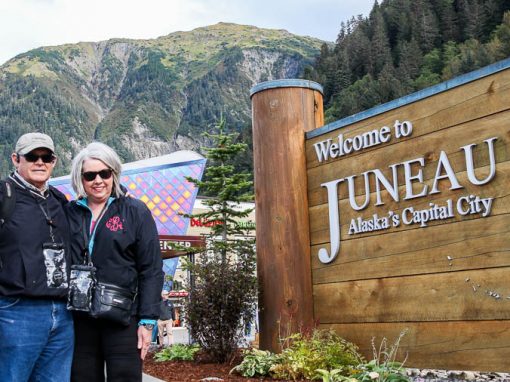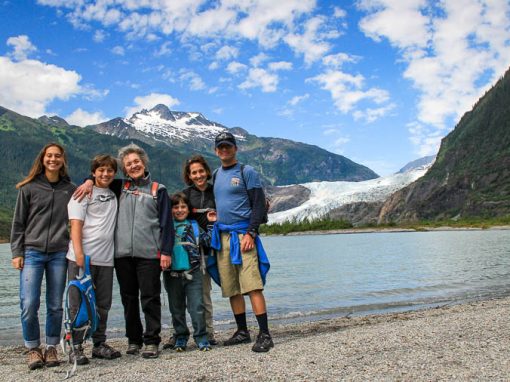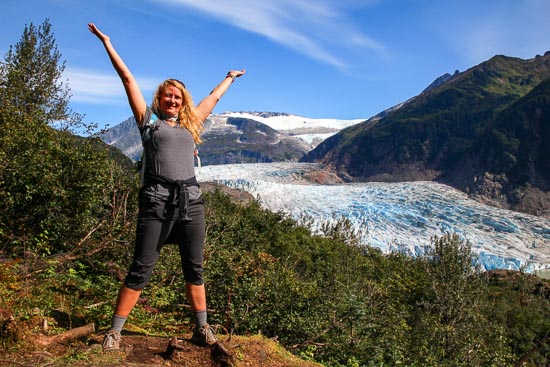 [/db_pb_fullwidth_portfolio]