East Glacier Trail
Juneau?s Quick Escape From the Summer Throngs
E
ast Glacier is one of the more heavily treaded trails due to its proximity to the Mendenhall Glacier visitor center, but few of the thousands of daily cruise ship passengers make it up into the hills leaving it much quieter than the lower sections such as the trail of time. Due to its wide diversity of ecosystems, views, and conditions along with its abundance of flora and fauna the trail has a lot to offer in just a short time. East Glacier is also a wonderful connection to Nugget Trail and Thunder Mountain.
Along the way trail users will find a lot of evidence of Juneau?s first hydroelectric power plant. Hydroelectricity has been a major part of the city for a long time and the new Salmon creek reservoir is the main power source today. To the keen eye there is also many signs of the forest concession and evidence written in stone of the past glacial activity in the area. A few overlooks give a great perspective of the Mendenhall valley that over a million people come each year from around the world to experience.
The forest is thick with moss, fungi, and plant life. While the prevailing color is green, there are a fair amount of flowering plants and mushrooms that provide a dazzling assortment of unexpected colors. This is definitely a good place to take a plant identification book to practice recognizing edible varieties as there are plenty to be found.
This area is highly concentrated for black bears and they can be found most times between April and November and even occasionally through the winter months. Squirrels, ptarmigan, and song birds are quite prevalent along the trail. Many waterfalls cross the path, or even flow down it making for a wonderful flowing orchestra of sounds.
Looking for a guided tour? We have multiple to choose from.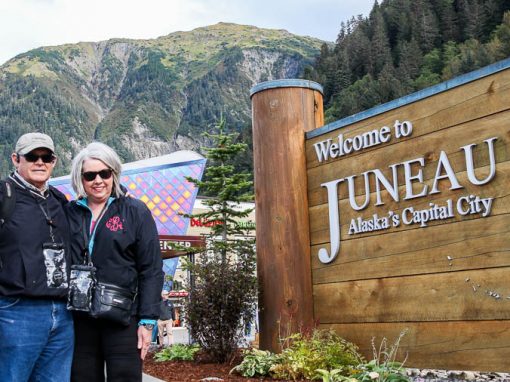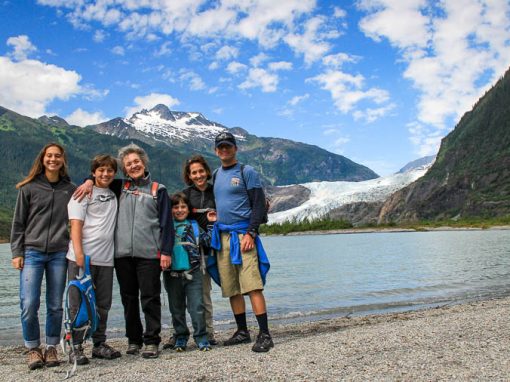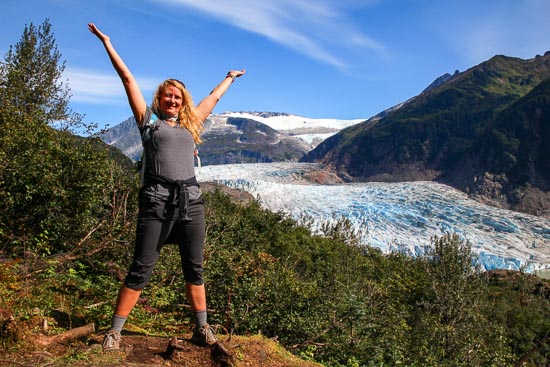 [/db_pb_fullwidth_portfolio]