Thunder Mountain
Juneau's Best Mendenhall Glacier View
A
fter slogging through thigh swallowing bogs, ankle breaking root snags, and some of the biggest natural residents of the black furred variety, this mountain rewards those who make it with the best view of the Mendenhall Glacier. Looking up the valley most of the way to the ice field, this trail rewards its patrons with a stunning lush alpine wonderland.
At 2900 feet it comes up the shortest of Juneau?s top 5 most popular peaks. Don?t let the height fool you, and if it isn?t enough, you can alway continue on to Heintzleman ridge. Without the rare clear day, Thunder Mountain doesn?t have much offer other than blue berries and a lot of helicopter noise from carting tourists to the glacier. In the winter the mountain offers several incredible skiing options, but beware, this mountain received its name from the sound that regularly comes from the avalanches that perch on the north slopes.
Thunder Mountain Trailhead
Two main trailheads are available. The first is at the end of Jennifer Drive behind Glacier Valley Elementary School. A boardwalk leads you over swampy terrain until it intersects a dirt trail. Take a right there and the Thunder Mountain trail turns left and up just after a small stream.
The other is the Heintzleman ridge lot around mile 7 on glacier highway. Parking is right in front of the DOT building and the trail is at the end of the road. There is also overflow parking on glacier highway.
The trail doesn?t waste time gaining elevation with barely a flat spot on the trail. Near the top, blueberries begin to flourish and is a popular place to see black bears. Just a enough of a boost to help you summit. Once on the ridge, there is a fork to go right for Heintzleman ridge or left to seek out the view of Mendenhall from Thunder Mountain. While there are small streams along the way, there is no great water source, so make sure you bring plenty.
Looking for a guided tour? We have multiple to choose from.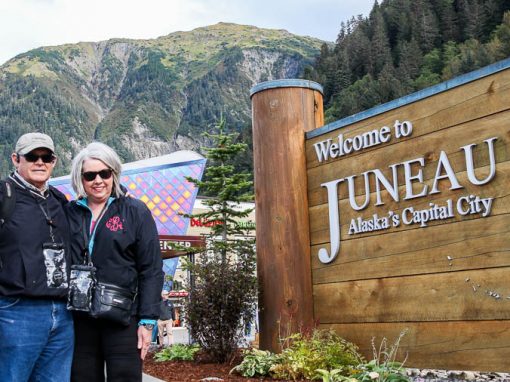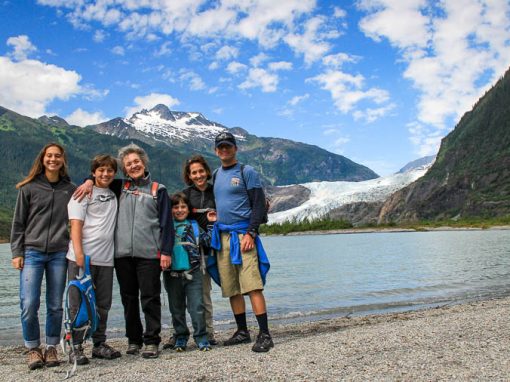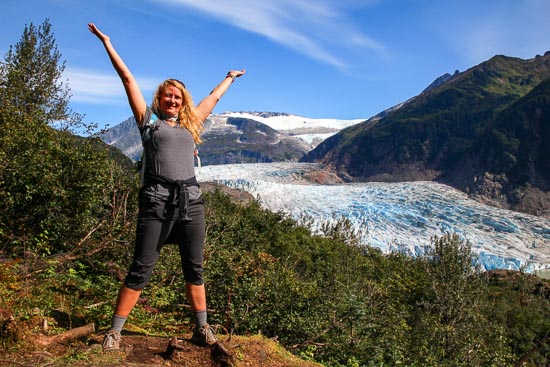 [/db_pb_fullwidth_portfolio]